The purpose and mission of our "Mystic Faires" is to promote education and awareness of the psychic world, holistic health, natural healing, conscious living, and spirituality. One way we do this is by bringing together psychics, spiritual counselors, retailers, light workers, alternative health practitioners, vendors and others in one place, allowing them to come together for the health and wellness of body, mind, and spirit. The energy shared is a wonderful thing. A metaphysical party for everyone!

| | |
| --- | --- |
| | Our Naples Mystic Faire is indoors for all of the psychics and healers and most vendors. We have a beautiful covered outdoor area that we use for last minute vendors. There are fans and lighting, however we suggest bringing more lights for the last hour of the event in the Fall. We don't charge an electric fee for the outside spaces. 19th year for the Naples Spring Mystic Faire. March 18th, 2023. Limited space so apply early. |
---
---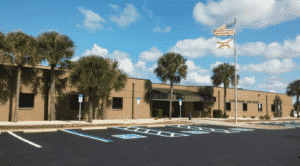 Mystic Faire of Central Florida is May 13-14, 2023 in the beautiful Crystal River! The first one in this area and we know that it will be wonderfully supported by the neighboring communities. The Crystal River Armory is the perfect location for our new event.


---

Melbourne Mystic Faire is January 2024 and is the 9th Annual that we are looking forward to. We want to bring beautiful energies to this event and it continues to grow! The people of Melbourne and surrounding areas are so excited to have us year after year!
All under one roof at the beautiful Melbourne Municipal Auditorium. Melbourne is a wonderful, welcoming community and we can't wait to bring our event back to this fabulous setting. If you're interested in exhibiting, download your application now!



---
Vendors/Readers
We keep a balance of vendors in all categories: Alternative Practitioners, Massage & Energy work, Aromatherapy, Astrology, Aura Photography, Gifts, Crystals, Jewelry, Health & Nutrition, and Psychics.
I look forward to seeing you at our next event!

Blessings & Light!
Candyce Strafford